DIVINE TOUCH BODY WORKS
Massage Therapist in Arlington
Welcome to Divine Touch Bodyworks – One of the Top-Rated massage therapist in Arlington. Our convenient location near Kelly Elliot and Green Oaks Blvd makes us the perfect choice of massage spa in all of Arlington.
At Divine Touch Bodyworks, we offer a wide range of massages to relieve muscle knots, relax muscle aches, and more.
If you've been struggling with body pains, we have just the right massage to make you feel renewed!
No massage establishment in the area offers a more professional, refreshing, and effective massage like we do.
Anytime you come for your massage appointment, our calming and relaxing atmosphere will make you feel much better. Our highly trained and experienced massage therapist will tailor your massage session based on your needs.
Whether you need a deep tissue massage or the refreshing aromatherapy massage, we have it all for you! We offer Swedish massage, prenatal massage, trigger point massage, hot stone massage, and more. Our massage therapist will customize each of your massage sessions just the way you want it.
Divine Touch Bodyworks has all you need to heal, rejuvenate, and restore what you thought you'd lost forever.
Read More
Read Less
Addressing ailing muscles…..calming stress-filled minds 
SO DON'T WAIT. BOOK YOUR MASSAGE APPOINTMENT NOW!
WHY CHOOSE DIVINE TOUCH BODYWORKS?
Personal Care
At Divine Body Touch you will work with a trusted and experienced massage therapist.  Our massage is centered on what makes you feel better than you've ever felt after a massage.We are one of the best massage therapist in Arlington.
Years of Experience in Massage Therapy.
Divine Touch Bodyworks has been in operation for years where we've gained vast experience in massage. With this, our massage expert will tailor each of your appointments to meet your needs. For those times you want relief from work-related stress, pains, name it! We have the right massage package for you!
Consistent Massage Quality.
At Divine Touch Bodyworks, we believe in providing the same high-quality services whether you are a new or return customer. You can count on us to address your very need every time you want into our spa. Whether you need relaxing, restorative, or a combination of both massages, we'll get you the perfect package.
We CARE.
Ever received a massage from a therapist who really cares? From a person who is only interested in what makes you happy and contented? Well, this is what you get from our massage spa.
We respond to your pain, to any ache in your body. Like hundreds of our return clients, you'll never get enough of our massage therapy. Like each of our returning clients you'll keep coming back for more and referring all your friends to us.
For those times that you need soft, gliding strokes, Divine Touch Bodyworks is the place to be. Our friendly massage therapist will use firm, gentle strokes that will enhance relaxation and ease any tension.
We'll help you overcome any stress and get you into the calmest relaxation state. Try us today and like all our clients, you'll love every second you spend in our spa.
Read More
Read Less
Are you struggling with severe tension in your muscles or other connective tissues? Get in touch with best massage therapist in Arlington today. Our deep tissue massage will enhance your motion, quicken your recovery from injuries, and make you more flexible.
Book your deep tissue massage appointment today and enjoy the slow strokes and the intense finger pressures of a professional therapist.
Read More
Read Less
When have pains or tension in your muscles or you simply need to relax, book a hot stone massage. The heated stones and the gentle hands of the massage therapist will get rid of the tension and enhance blood flow.
By the time you leave our spa premises, you'll be feeling relaxed and ready to face any challenge that previously seemed impossible.
Read More
Read Less
We understand how difficult the pregnancy journey is and all the complications associated with it. This is why we offer massage sessions that are specially tailored to address these issues.
The massage therapist handling your massage is trained in pregnancy massage to ensure that you and the unborn baby will be safe during the massage.
Read More
Read Less
If you are actively involved in sports or live an active lifestyle, a sports massage is an amazing option. Whether you want a full body massage or you need the therapist to focus on specific areas, all you need is ask.
Regular sports massages will help in preventing repetitive injuries and speed up your recovery from existing injuries.
Get in touch with us and schedule your sports massage appointment today.
Read More
Read Less
When struggling with an injury or chronic pain, among other conditions, a trigger point massage will really help. The therapist will use broad, smooth strokes which are so relaxing.
Instead of struggling with chronic pains and tension in every trigger point in your body, talk to us. Our massage therapist will give you the best and most effective trigger point massage.
Read More
Read Less
Massage & Coaching Sessions
Massage & Coaching Sessions
Our combination massage and life session allows you to experience a therapeutic massage while working through personal areas in your life with a trained life coach. Through this session, you will walk out feeling refreshed and with a plan to plan to address pressing concerns.
If you've always desired to give your significant other a good massage, this is the perfect session for you. Get in touch with us today and we'll take pleasure in making you feel and look better.
Chair Massage
Do you need a quick massage that will mostly focus on the neck region, back region, and your shoulders? If yes, then it is time to book our exceptional chair massage.
Though fully dressed you will experience amazing results from your massage. if this is your first professional massage, a chair massage will be a great way to know how effective professional massage is.
Miracle Migraine Relief
Struggling with constant headaches or migraines is not only uncomfortable but will greatly lower your productivity. The things you used to do with ease becomes too difficult. With Divine Touch Bodyworks, however, you don't have to go through all this.
Our miracle migraine massage will help in getting rid of the headache and any discomfort that comes with it.
Medical Massage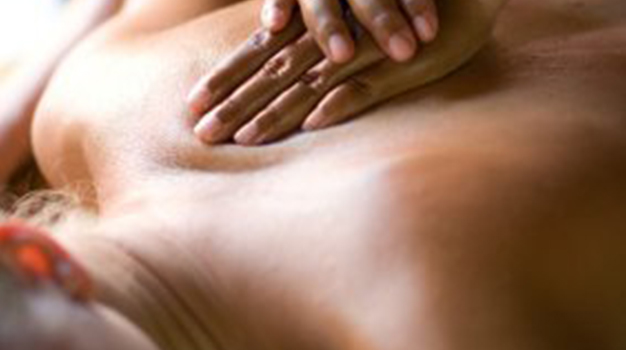 Have you been struggling with a specific medical condition and the doctor prescribed professional massage as part of the treatment? Get in touch with Divine Touch Bodyworks today and schedule your medical massage.
Whether the prescription is as a result of an auto accident or a sporting activity, among other conditions, we guarantee positive results within a short time.
BOOK YOUR MASSAGE APPOINTMENT NOW
Divine Touch Bodyworks is your go-to massage spa any time you need a good massage. The massage therapists are certified and experienced which will enable them to give you the most beneficial massage. Watch our video.
So, why wait? Book your appointment now!